It's been a while since we've done this and we have several new products that have been launched.
We have updated our anti-backlash nuts for leadscrews. We have 5-Start and Single Start versions available.  These nuts address some of the issues that we had with the previous leadnuts.  The unique spring mechanism on the nuts provides for miles of backlash-free linear travel and also protects the tabs on the inside from breakage.  We are now using an aluminum housing instead of the all Delrin unit before, which provides better alignment and more rigidity.   The backlash tolerances on these nuts should be better than the older style nut and the usable lifetime should also be better.  These nuts are backward compatible with older style CNC Router Parts ACME nuts and are a drop in replacement in most cases. We will be using these in all of our kits going forward.
We are going to discontinue selling the older style nuts.  We have a limited quantity of the older Single Start nuts left.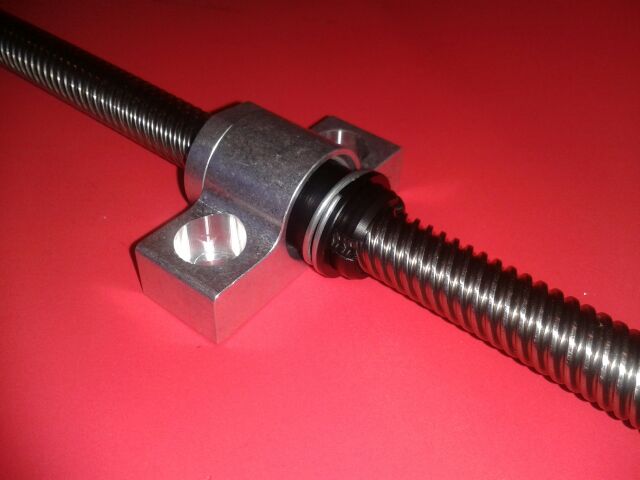 The Anti-Backlash motor couplers that we have aren't new.  You know them and love them.  However, until now we only had couplers that could interface to a 1/4″ motor shaft.  Now, we have motor couplers for 3/8″ motor shafts and 1/2″ motor shafts.  In addition, we now have 3-Packs and 4-Packs of couplers in every size.