For many years now Fine Line Automation has been building great machines at affordable prices. The landscape for CNC routers has changed dramatically since we founded the company back in 2008. When we began, you could not find a capable CNC router for under $10,000. So we filled that niche with our 8020 offerings. In the last 10 years, the market has absolutely exploded with hobbyist machines that are getting cheaper and cheaper.
However, that is not the market we intended to serve. Many people and businesses need the capability, dependability and support that come with a higher level machine. The Saturn series was developed for just that purpose. We have had amazing success with the Saturn Series , with many customers using them in daily production environments for years without issue. Due to growing demand for the Saturn Series we are focusing our resources on evolving that line of products and providing better support and faster delivery times .
While the system has been a success for us, we know we can always do better. We have identified the following issues:
Quality control has been hit or miss. A lot of the quality issues stem from our Chinese suppliers. Lead times are long and batches are big so inevitably quality issues arise from time to time.

Support has been seen by customers as big miss. Right now, we simply have not been able to offer the level of support that machine owners, especially small businesses, need and desire, This includes documentation, email support, and priority phone support.

The machines are not as plug and play as most people would like. In order to get a machine up and running, one must hook up the electronics, mount the rack and pinion drives, run the cables, build the stand, setup the software and computer and do the tuning.

Manufacturing times have been pretty spotty and hard to control. You deserve same week shipping and we need to do better.
We cannot fix these issues on our own without a massive hiring ramp that is frankly not feasible. That is why we are proud to announce a formal partnership with Star Communications. Star Communications has been manufacturing plasma tables and control electronics for 10 years. They are a leader in electronic control units for both plasma tables and CNC routers.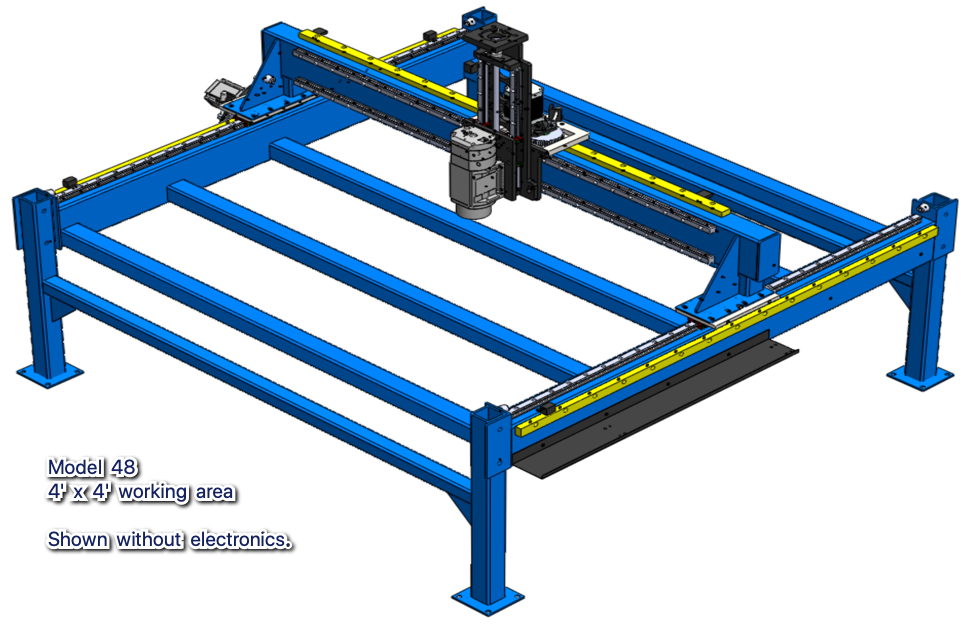 Where are we headed?
With this partnership, we will produce a new Saturn 3 line that fixes all of the issues outlined above. Specifically:
95% of the machine will now be made right in the US. This includes the frame, gantry, stand, all the machine plates, linear rails, and gear rack. Final assembly will now take place at Star Communications facility in Wisconsin. Parts include:

Genuine 25mm series Hiwin gear rack produced right here in the USA.

Precision Gear Rack from Illinois, USA.

Frames made from 1/4in thick USA made steel. Welding is done in Wisconsin.

Each machine will have fully integrated Star Communications electronic packages with NEMA 34 closed loop steppers.

Never lose steps again with closed loop servos. Encoders accurately tell the steppers how far they've moved.

Quality LeadShine Stepper components. No knockoffs.

Centroid and WinCNC control computer options.

Integrated PC included.

New design keeps the best parts of the Saturn 2 while fixing all issues. Star Communications brings a wealth of welding, electronics, and machining experience to the table.

We will be offering 3 sizes of machine:

Model 24 has a 4' x 2' working area.

Model 48 has a 4' x 4' working area.

Model 96 has a 4' x 8' working area.

We are offering 3 different lines:

Barebone – The mechanical machine only. No electronics or spindle. Designed for people that want to build their own system or have custom requirements.

Saturn 3 Routers – Fully integrated and tested machine. Comes with the Star Electronics package and either a Hiteco 3KW Manual Tool Change (MTC) spindle or a 2.2kw Automatic Tool Change (ATC) option.

Saturn 3 Plasma – Fully integrated and tested machine. Comes with the Star Electronic package, complete torch height control system, WinCNC control system, plasma torch setup, and water table.

Support is changing.

We will be launching a user forum and will have fully documented user manuals.

Lifetime email support is available. Email support will be handle by Star Communications.

Each machine comes with 2 hours of priority phone support. Additional priority phone support packages will be made available.

We will be utilizing Star Communications existing technicians and call center for support. Support is available Monday-Friday 9am-5pm EST.
The launch date of the new lines is expected to be the week of December 9th. We will be releasing more details in the next few weeks and pre-orders will be available shortly.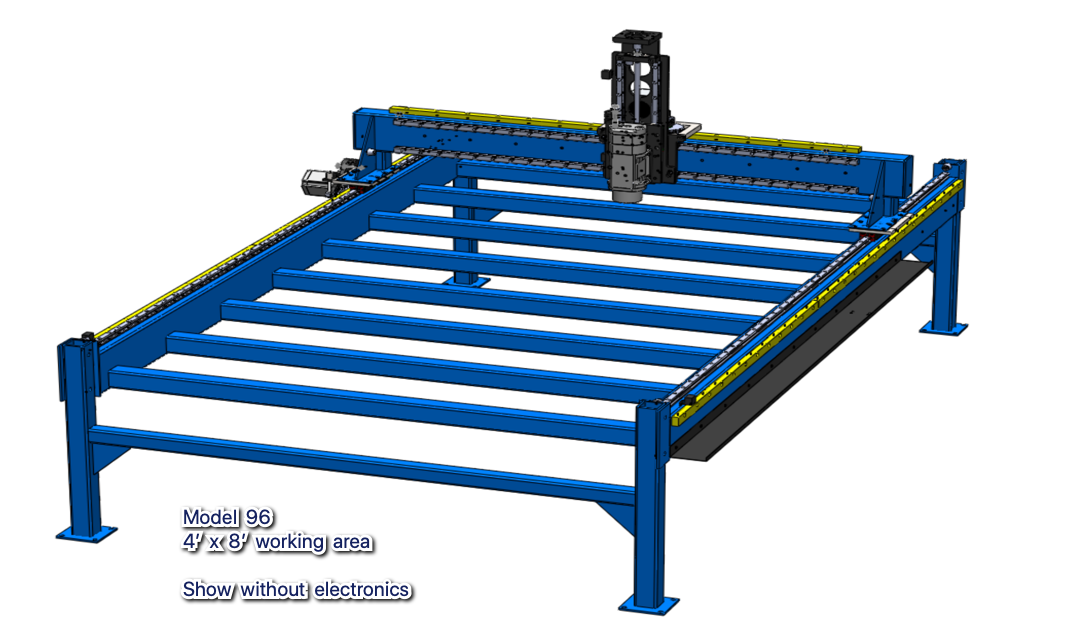 What's happening to your 8020 machine kits and Saturn 2 lineup?
Our existing lineup of 8020 machines and Saturn 2 routers will be discontinued effective immediately.

All remaining units will be available until stock is sold out. We are selling these units at clearance prices to make way for the new machines. Expect 4-6 weeks for delivery.

We will continue to support purchased machines. Fine Line Automation with handle the support of the 8020, Saturn and Saturn 2 machines through email and the user forum.

Consumable parts like belts and pinion gears will continue to be available.